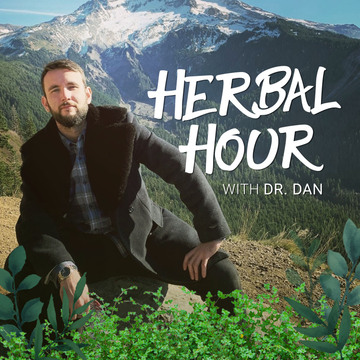 In episode #80 I have on naturopathic doctor, professor of history of medicine, acupuncturist and co-founder of Blue Lotus Mystery School - Dr. Mitchell Stargrove to discuss ancient mystery religions, Egyptian/Greek mythology and natural health philosophies. **My apologies for some of the sound issues, I had a problem with my mic - and did my best to edit the sound quality, but our guest sounds great!**]
Mitchell Bebel Stargrove, ND, LAc received an acupuncture degree from Oregon College of Oriental Medicine (OCOM) in 1987, and naturopathic medical degree from National College of Naturopathic Medicine (NCNM) in 1988. Dr. Stargrove teaches history of medicine courses at OCOM and practices with Dr. Lori Beth Stargrove at A WellSpring of Natural Health in Beaverton, OR.
Please Subscribe to the Herbal Hour Podcast if you love natural healing! https://podcasts.apple.com/us/podcast/doctor-dans-herbal-hour-natural-medicine-podcast/id1479250761
Guest Link: https://wellspringofhealth.com
Big news Oregonians that are listening in! If you have issues mind, body or spirit and want to seek naturopathic medical help, my new clinic the Holistic Psyche Natural Care Clinic in North Portland is taking on new patients. My mission is to offer natural therapies and alternatives for those struggling with anxiety, depression, mental health conditions and chronic diseases. In person, or telehealth appointments are available for Oregonians - see link below to see how Dr. Dan can be of service in your health, or to schedule a free phone consult!
Learn More at: HolisticPsyche.com
Non-Oregon Residents Wellness Online: Doctordans.org
Clinic Phone: ** (503) 303-0930 **
** Social Links **
https://www.instagram.com/doctordan_nd/
https://www.facebook.com/mitchstargrove